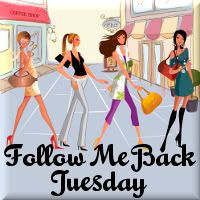 Welcome to our kitchen! If you're here from Follow Me Back Tuesday please come in, take a look around, leave us a comment so we know you were here! Ok, now back to our show…
I don't know why I equate italian sausages with summer but, well, I do.  It makes me think of firing up the grill, or going to a ball game, or hitting the food stands at the town fair.  I love me some sausage, so does the fam, but sometimes I need to find a different way of making it then the good ol' grilled standby.
Enter the Summertime Pasta.  It's a one dish meal and it's so so good.  I just threw a whole bunch of stuff in the fridge into the pan and viola, a delicious dinner is on the table.  Enjoy.
1 lb penne pasta
1 T olive oil
1 lb bulk italian turkey sausage (hot or mild)
2 cloves garlic chopped
1 onion sliced thin
8 0z mushrooms, sliced
1/2 T red pepper flakes
1 t dried oregano
2-3 T dry vermouth (or you could use white wine)
1 cup chicken stock
S&P
parmesan cheese
1 bunch baby arugula
Set a large pot of water on to boil for your pasta.  When it's hot season the water with salt, add pasta and cook until al dente.
In a large pot heat your olive oil over medium high heat.  Crumble in your sausage and cook until well browned.  Once browned (about 8 minutes or so) add in your onions, mushrooms, and zucchini.  Allow veggies to soften a bit, about 5 minutes then add in your garlic and cook for an additional minutes.  Season with red pepper flakes, oregano, and S&P.  Deglaze with vermouth and allow to cook out for a minute or so.  Add in your chicken stock and bring down the heat and allow to simmer while your pasta finishes cooking.
Drain your pasta and add to the sausage sauce.  Mix well and then serve on a small plate.  Top with arugula and shaved parmesan cheese then sprinkle with a bit of extra virgin olive oil.  Mmmm good!
Related posts: